Delta 4MT PA Open Cut Thermal Coal Mine
Delta Lignite Mine Project is located in Aniocha North Local Government Area of Delta state, south-south Nigeria covering four different communities of Ukwu-Nzu, Obomkpa, Ugboba and Ugbodu. The site location is about 5km off Benin – Onitsha highway and Mosra Enerji Limited explored Exploration Licence (EL) block 20981 for lignite deposits within the Azagba-Ogwuashi lignite Formation.
A total of 112 boreholes (including 96 Reverse Circulation and 16 Core boreholes with OC and PBH naming format respectively) was drilled and logged both geologically and geophysically within licence with 250m x 250m inter-borehole drill spacing. Total of five (5) lignite seam horizons (namely seam A – E) were encountered from drilled borehole from the licence area with top and floor depth ranges between 7.75m – 77.1m and average seam thickness of 5.50m. The geology of the area includes sandstone, clay, mudstone, carbonaceous shale and lignite.
The lignite seams were found occurring in zones of clay-shale, mudstone and lignitic shale separated by sandstone with subordinate bands of clay. The seams were horizontally laid along the bedding plane and normally exposed along stream channels. Abundant proven reserves of Coal deposit has been identified within the mining block and the geological resources given as 98.72 Mt. This is projected to increase after further exploration programme in the area.
DELTA SITE LOCATION PLAN (MAP)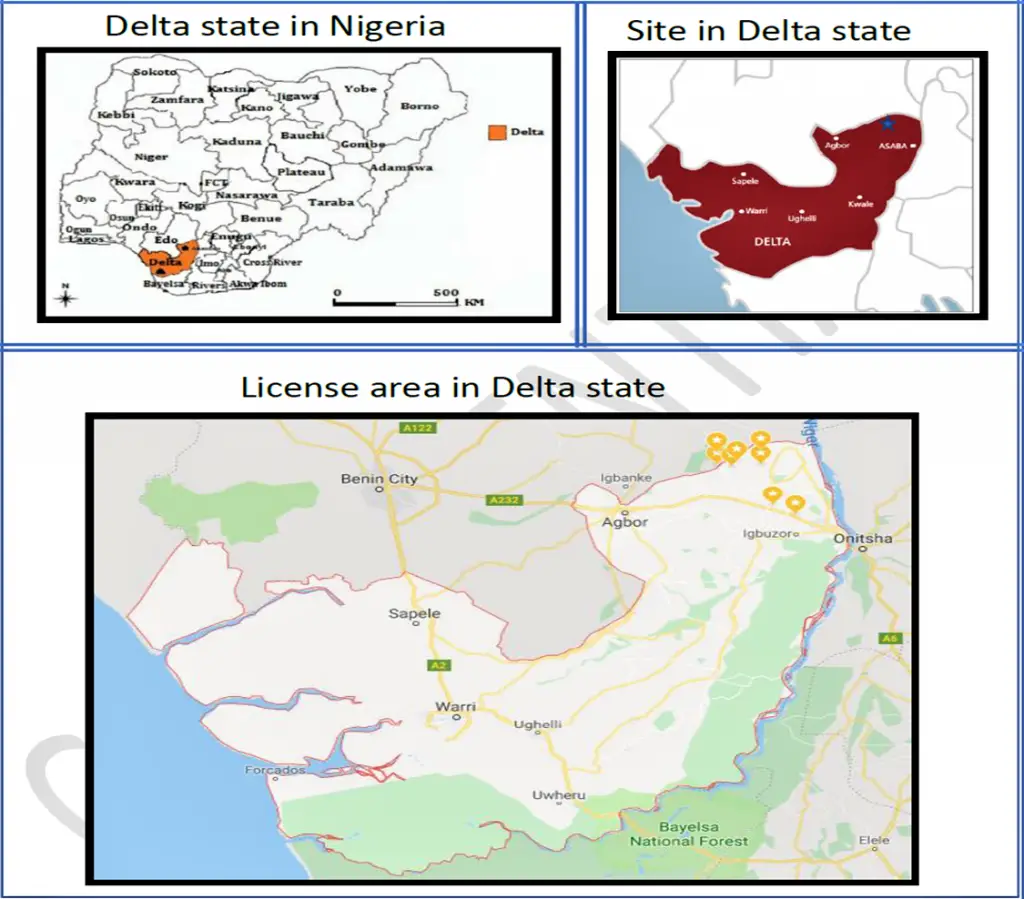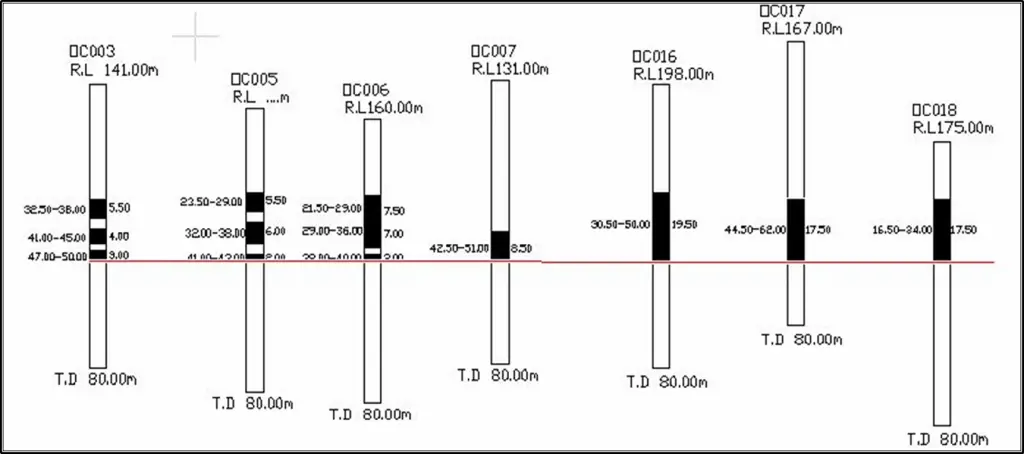 DELTA LIGNITE CORE SAMPLE PHOTOGRAPH, GEOLOGICAL DESCRIPTION AND ASSAY DATA REPORT
GEOLOGICAL DESCRIPTION OF SOME SELECTED BOREHOLE AND ASSAY DATA (PDF FORMAT)